Johnny Ramirez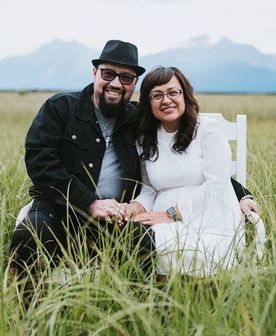 Pastor Johnny Ramirez is a gifted worship leader, musician, songwriter and evangelist. Having been involved in full-time ministry since the age of 14, Johnny has ministered in various roles including Band Front Man, Solo Artist, Worship Pastor, Teaching Pastor, Discipleship Pastor, and short term mission assignments. 
Throughout all the places that God has stationed him at, he has continued to pursue his calling to equip and encourage the body of Christ globally through Worship Conferences, Leadership Conferences, and Evangelistic Crusades.
Psalmist Song International is a ministry started by Johnny and his wife Maria many years ago with the goal to take the teaching of God's spoken word as well as his word in music to the nations of the world.
And since the Lord has blessed them with the ability to communicate fluently in two of the most influential languages in the world; Spanish and English, their desire is to exhaust every avenue available to spread the word of God throughout the planet. 
Since the initiation of (PSI) the plan has always been in place and has incorporated many different gifts and talents along the way. At times, following the direction of the Holy Spirit has meant to put the plan on hold in order to serve in different roles in the local church, "But every time has been a time of great blessing and personal growth for me and my family" says Johnny. 
     "I honestly believe that every time God slowed me down or even stopped me has been only to equip me in order to fulfill the plan He placed within me... I'm stoked about this new era, God has renewed the vision, and given us the go-ahead... I believe we're ready to take it to fulfillment!"
We plan to accomplish this by employing a method we're calling Operation Triple-T!

Triple-T stands for Teaching, Travel and Technology.
Through domestic and international travel we will go wherever the Lord opens a door providing biblical teaching, evangelistic preaching, all weaved together with musical performance and instruction for local worship ministries as well.
Through technology we will connect with those places we visit on a more continual basis, providing continued teaching and instruction in various areas of ministry depending on the needs of each individual church or group.
It is our sincere prayer that the Lord continue to guide us through the hills and the valleys, through the times to run, and the times to stop and wait upon the Lord.
Whatever the season, with the grace of God, and the power of the Holy Spirit, we will press on!